Who does not like a fun game of darts or a challenging game of pool while sipping on their favourite drink with their friends? Pub or bar games are usually an excuse to socialise, meet people and make new friends. Things in Latin America are not too different and while you may stumble upon people playing pool, darts or fussball (table soccer) during your travels, you would be surprised at the variety of intriguing games that are completely exclusive to South America. To help you find these hidden gems off the beaten track we have prepared a list of some of the most unusual games you should try on your visit to South America. The 7 games below are played all year round so they are more than mere quirky facts about the continent.
1. Sapo, Peru
The highly popular pub game is said to have come from a legend in Inca times. The sapu (the toad) was a magical resident of Lake Titicaca that would look after the people that offered him gold coins. If the toad ate a coin that was thrown into the waters of the lake, the little animal would turn into gold and grant that person their wishes. To understand the important place that was given to the animal, one Inca emperor is said to have built a giant gold statue of a toad.
The board game, as we know it nowadays, consists of a square wooden box with a gaping brass toad sitting on top surrounded by up to 25 holes, each with different values. The goal is to throw the heavy brass chips into the holes to get the highest score, the toad being the hardest and most-rewarding throw. The game is popular in other parts of South America and even parts of Europe where the actual box can look a bit different with different rules. We cannot recommend enough trying Sapo while visiting Lima or Cusco on your travels to Peru.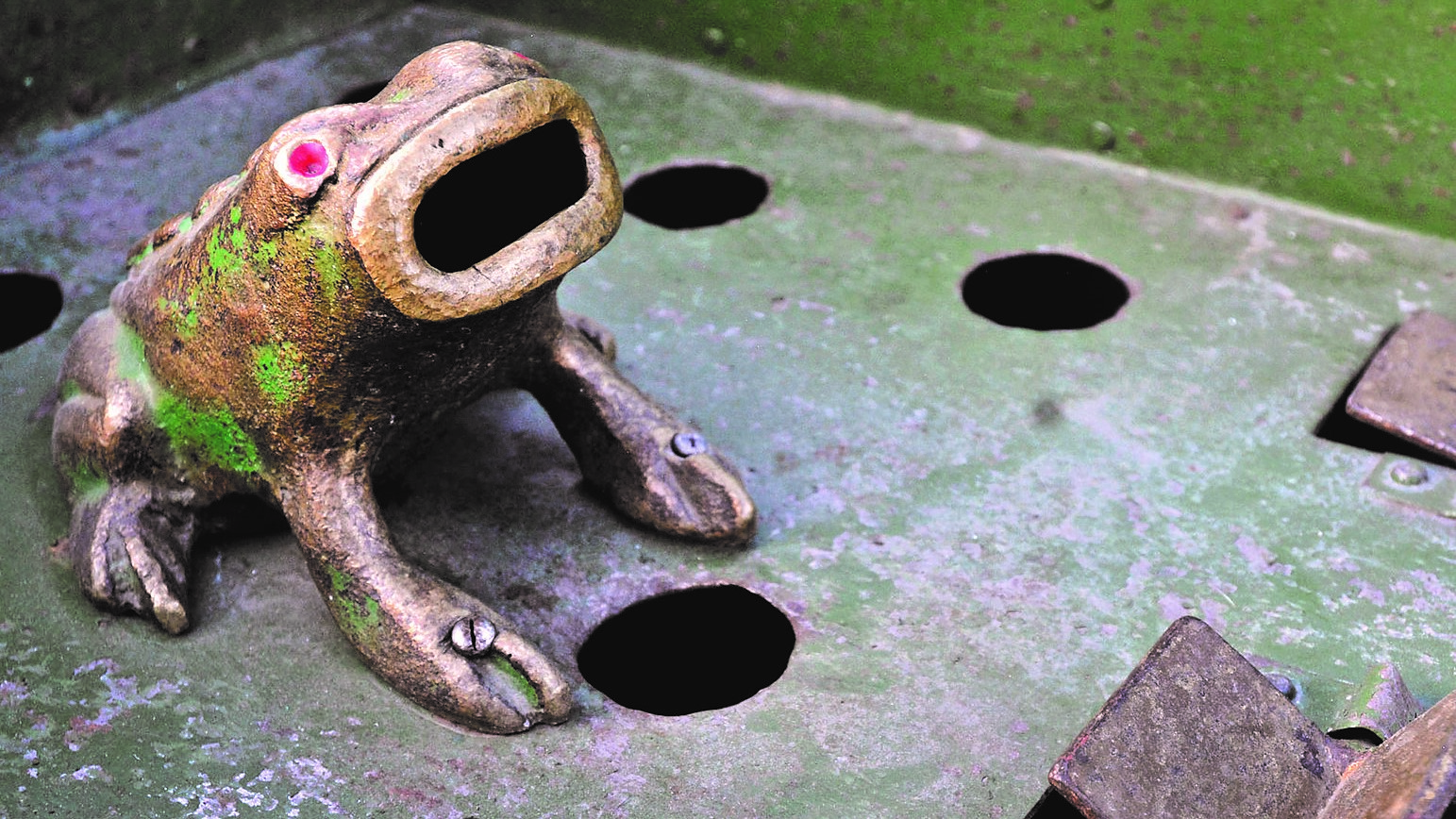 2. Tejo, Colombia
Tejo is a game that is unlike any other. It involves throwing a heavy metal puck at a metal target set on a clay-filled box at a 45° angle. Part of the fun is the speed at which the puck travels the 55 feet between the launching spot and the round target laid with small amounts of gunpowder. Landing on the rim of the target makes an impressive but safe explosion on contact. As you can imagine, tejo can be a loud game. It dates back to the Pre-Columbian era and apart from the addition of gunpowder, it has seen little changes over time and it is still widely played throughout Colombia while enjoying a beer. It is said to have originated among the Muisca civilization as a ceremonial game called Turmequé where a gold disc was used to play and Chicha (a fermented corn drink) was always drunk during the game, so things have not changed much.
Tejo has been the official national game of Colombia since 2000 but other South American countries have also adopted this ancestral game long ago (more than often without the use of gunpowder). The Chilean version, called Rayuela, is so popular that it is celebrated on the 19th of July as the national day of Rayuela. With more than 500 clubs and thousands of players registered you are highly likely to see the game in action on your visit to Chile on a weekend afternoon.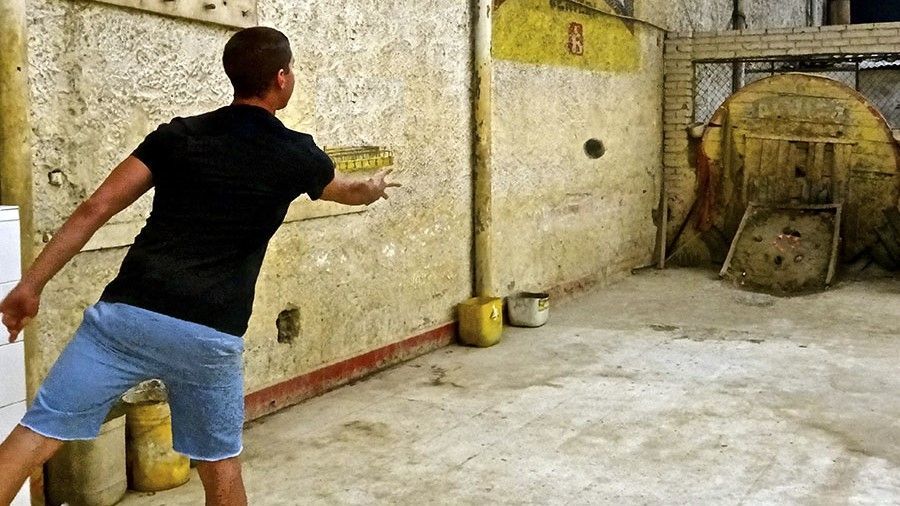 3. Bolas Criollas, Venezuela
Bolas Criollas ('Creole bowling') is a highly popular game in rural areas of Venezuela. It is said to have its origins in the Italian game of Bocce (similar to Petanque in France) and it developed under different forms on the American continent where Italian immigrants settled. Traveling through Venezuela you can almost always spot locals playing recreationally or professionally this highly social game with either metal or hard plastic balls. There is a version of the sport in Brazil called Bocha which is also very popular.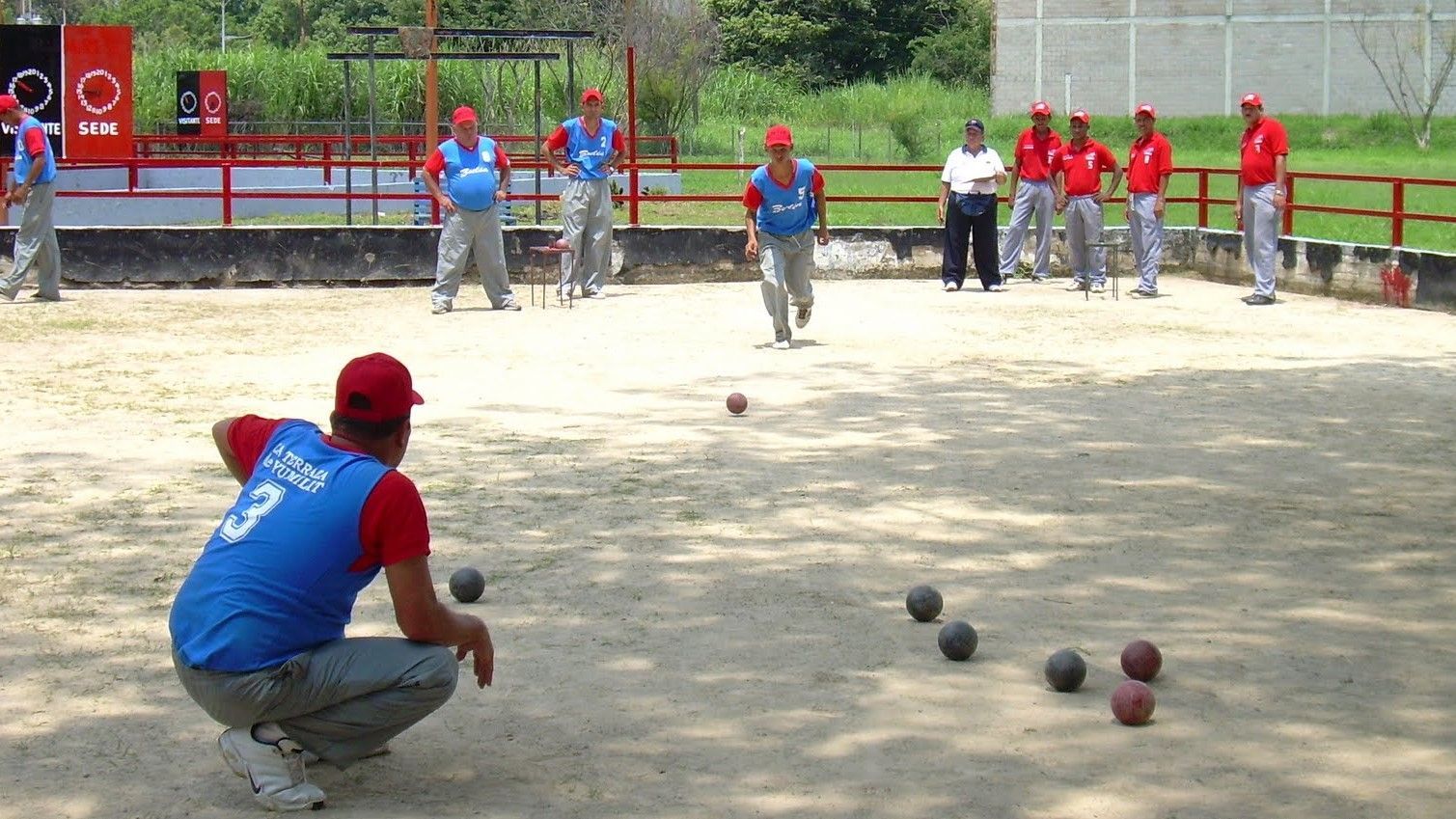 4. Purrinha (porrinha), Brazil
Something that will catch your attention if you wander the streets of Rio de Janeiro, is a game that is played at the tables of unpretentious establishments. Purrinha is mostly a bar game where the objective is to guess the sum of tokens that each player holds concealed in their hand. It can be played with broken sticks, nuts or any 3 objects that can be easily hidden in the palm of your hand. The number of players is unlimited and despite the obvious drinking purpose of the game, it requires some strategical thinking, like a simplified version of black jack. The loser often pays the next round of drinks. If you want to try that fun game to unwind after visiting the capital of samba, we can help with arranging your once-in-lifetime trip to Brazil.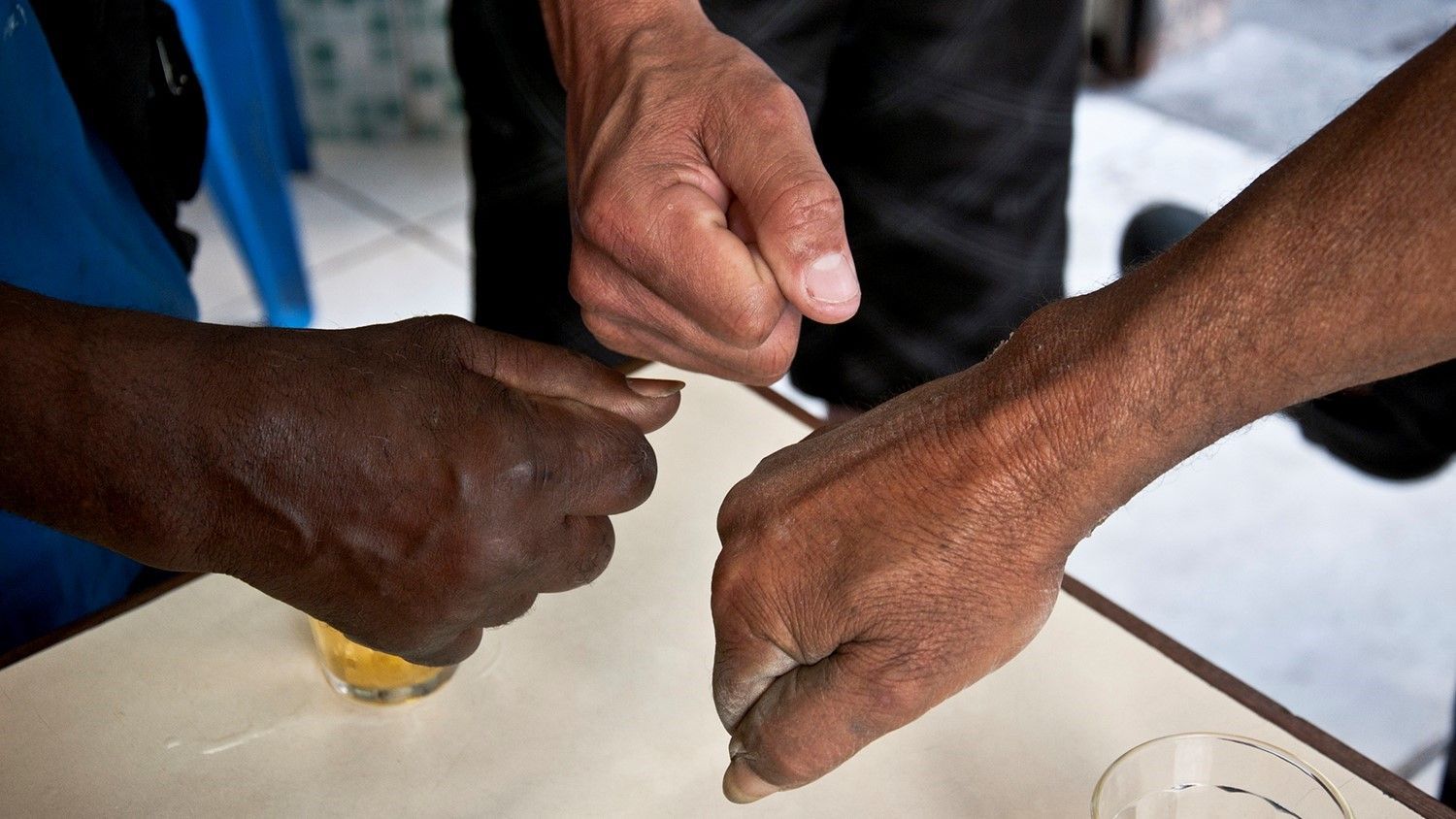 5. Trompo, Ecuador
You might associate wooden tops with childhood memories, but the artifact is one of the oldest toys in the world and the trompo, as it is known in Ecuador, holds a very important place in the country's culture. The trompo's origins in the region are uncertain but some thousand-year-old spin tops have been found which means the game is as ancient as some of the pre-Inca ruins.
The game is popular throughout Ecuador, but it takes another dimension in Cotacachi, a town north of the capital Quito, where it is recognized as a cultural institution and where official competitions take place every year around late October early November. The game has strict rules and is played in teams by children and adults alike. The goal is to dislodge a disc placed on a rock platform and move it along a track with the only help of your spinning top. It requires technique, precision, agility and of course a well-made top. Tops made from local hardwood can reach high prices depending on their quality.
If you are visiting Quito on a trip to Ecuador remember to stop at the tiny workshop of Jorge Rivadeneira Granda, a woodworker specialized in making traditional Ecuadorian trompos.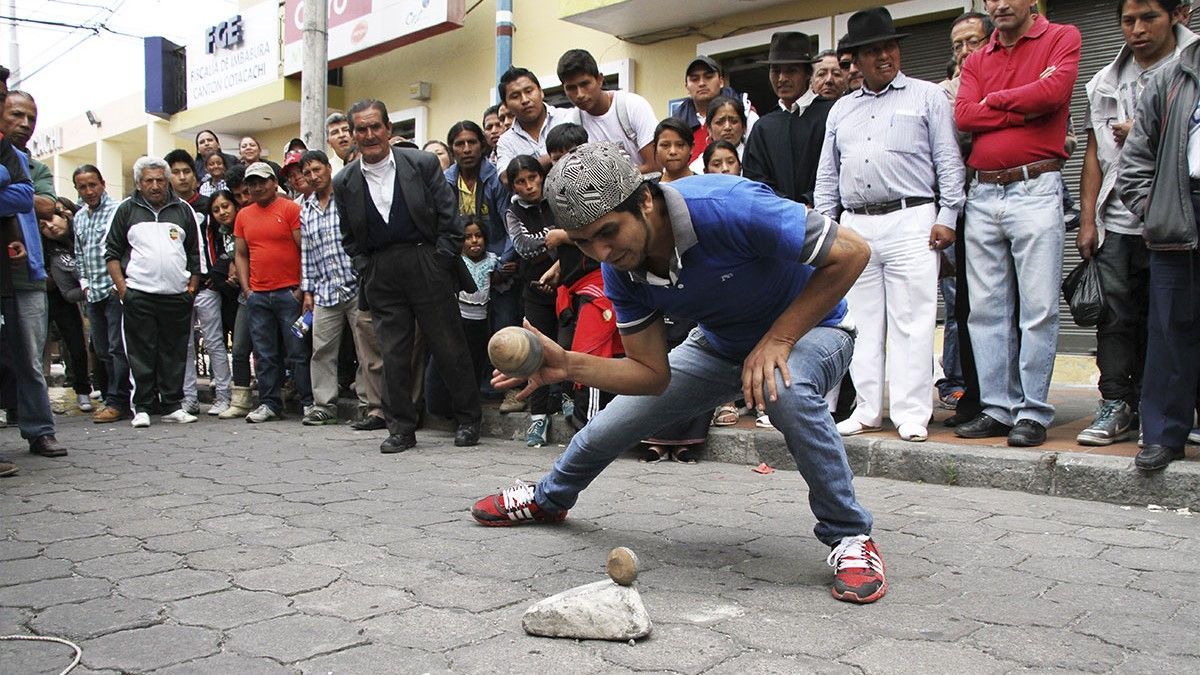 6. Chaza, Ecuador & Colombia
Chaza is a traditional Andean racket game that developed more than 500 years ago within the indigenous communities in an area north of Ecuador and south of Colombia. The game could be likened to a mix of tennis and volleyball where 2 teams of 3 to 5 players exchange a heavy bouncing ball. The distinctive feature being the 15-pound rackets (called 'bombo') that are swung with sheer strength to launch the ball across the middle line of the 300-foot long court. Just like tennis, you score a point if the ball is not returned or if it bounces more than once. The sport is still played by many although it is not as diffused as other games on this list but if you come across a match while visiting Ecuador, you should at least stop by and watch the curious game and the folklore surrounding it.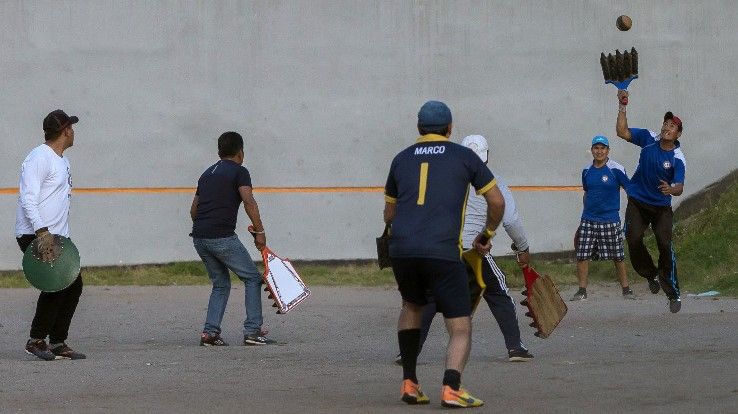 7. Paleta Frontón, Peru
Paleta Frontón or just frontón as lots of Peruvians shorten it, is a sport unique to Peru that was born in 1945 in the capital, Lima. Even though it looks like an open-court squash game, it has its roots in the pelota vasca brought by the Spanish settlers that used to be referred to as 'handball' due to English influence in the region. Frontón is typically played in Lima but courts can be found high in the Andes and in every other small town of Peru.
The 25 x 40-foot court (7.6 x12 m) with a clearly marked play area and reception zones ends with a 20 x 16-foot wall (6 x 5 m). The Federación Deportiva Peruana de Paleta Frontón (FDPPF) is in charge of regulating the sport. More than just a recreational game, there are professional players throughout Peru and the game has recently gained interest in the neighboring country of Bolivia. So if you are looking for demanding physical activity while traveling through South America, let us know and we will arrange a special frontón stop on your visit to Peru and Bolivia for a game or two.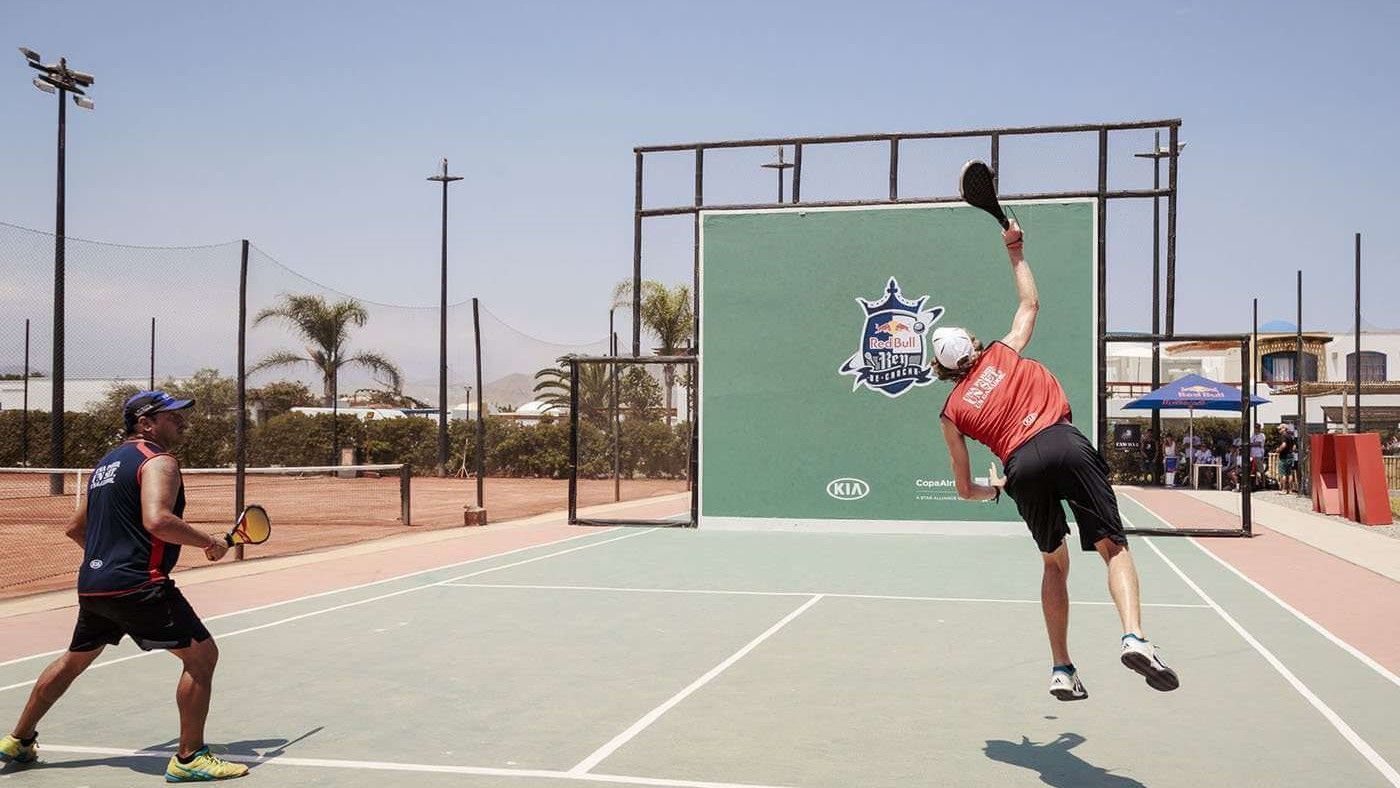 Playing games is a great way to break the ice with the locals during your travels. Some of the games listed here may require more dexterity than others, even a bit of physical practice but all of them can be played or watched safely, even after a couple of caipirinhas or a few pisco sours. While we advise you to drink responsibly any night of the week, we want to encourage you to play these fun games without moderation and trust us with your visit to South America. A lot of these games, as you might have understood, under the disguise of being social activities are often used as an excuse to drink.
For more information on unusual activities in South America or any questions about your travel, please visit www.latindiscoveries.com.