At over one million square kilometers in size, the wild territories of Patagonia are shared between the southernmost regions of Argentina and Chile. Those hungry for adventure will revel in the region's arid steppes, vast temperate rainforests, and pristine glacial fjords.
With so many experiences to be had in these striking landscapes, it's almost impossible to know where to start. We put together a list of the 10 best Patagonia travel agencies to help create your dream trip and handpicked these ones based on the presence of local offices in Argentina and Chile, the diversity of Patagonia tours and cruises, their years of experience in the industry, as well as their commitment to sustainability and responsible tourism.
---
#10 The Polar Travel Company
The dedicated team at The Polar Travel Company specializes in Earth's Polar Regions, including Patagonia. Having worked as naturalists, leaders, and lecturers aboard expedition ships themselves, the team is both passionate and knowledgeable about the region's vast array of wildlife. This company organizes Patagonia package tours in the region that last between four and 17 days, and include activities like helicopter flightseeing and Zodiac cruises in Patagonia's most remote regions. See the roaring waterfalls and wild mountains of Torres del Paine National Park, or say hello to sea lions and elephant seals on a cruise along the coastline of Chilean Patagonia.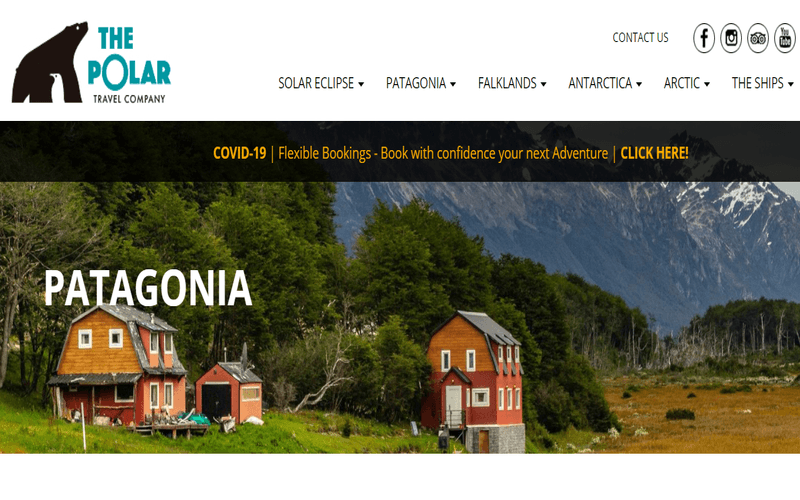 ---
#9 Wilderness Patagonia
Whether you're after a half, full, or multi-day tour, Wilderness Patagonia offers a wide variety that introduces you to north and south Patagonia. Sign up for a half-day hike in the Bariloche region, or spend a full day on a stand-up paddleboard on Nahuel Huapi lake. Experience the vastness of the Patagonian Steppe on a multi-day tour, or get a taste of the local cuisine while hiking in the region on a culinary adventure. The company's Rivers and Lakes Excursions afford travelers the opportunity to practice watersports in the region's bodies of water, and their ranch stays and safaris give you up-close encounters with wildlife and a taste of the local way of life.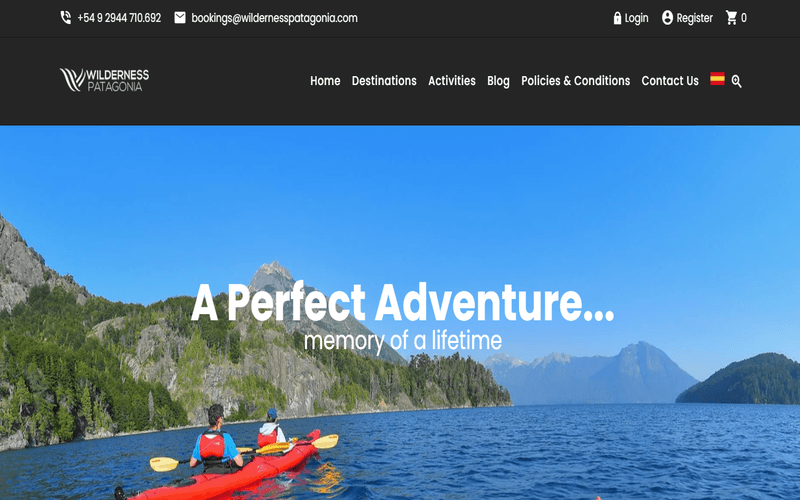 ---
#8 Moser Active
The Adventure Travel Team at Moser Active is experienced in designing off-the-beaten-path trips in the Patagonia region that test your physical and mental limits. Though they primarily cater to hikers and trekkers, they also provide a number of other adventurous ways to experience Chile's pristine natural beauty, including kayaking, whale watching, and self-guided trips, with multi-day trips lasting up to 16 days. Trek the O Circuit, go on a Jeep safari in southern Patagonia, or see the vast wilderness on a cruise for a less physically intense trip.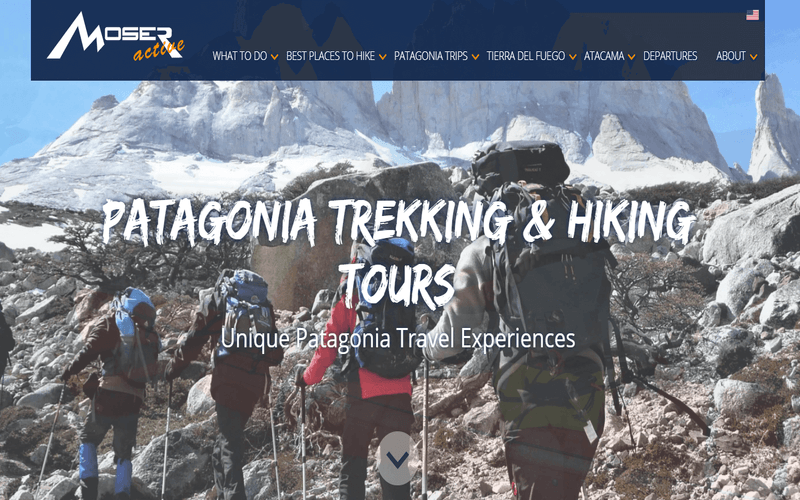 ---
#7 Patagonia Adventures
Patagonia Adventures is based in and operates out of Puerto Natales, the gateway to Torres del Paine National Park. Dedicated to adventure tourism, this tour company organizes full and half-day Patagonia tours to experience its wild. Hop on a three-hour boat ride to see Grey Glacier, kayak through Eberhard Fjord, and see black neck swans and flamingos on a half-day adventure, or go rock climbing at Cerro Benitez with routes for all climbing abilities.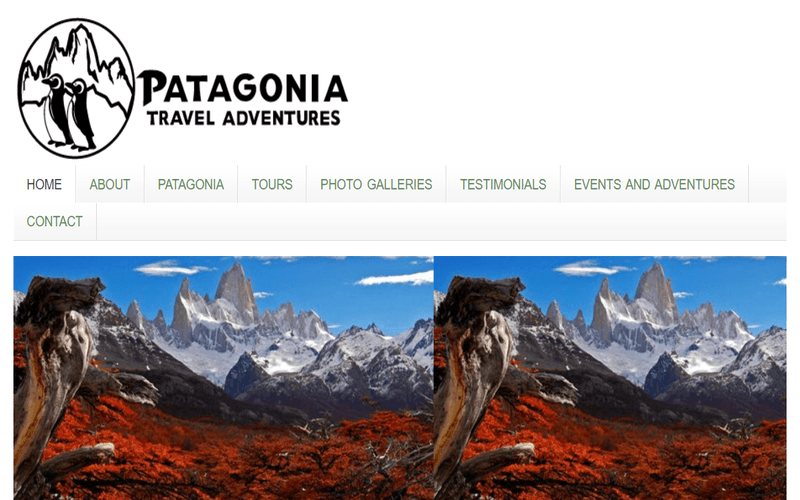 ---
#6 Antares Patagonia Adventure
With a love for adventure and nature, Antares Patagonia Adventure is focused on organizing active Patagonia tours in Chile and Argentina. Sign up for a short two or three-day kayaking tour to Balmaceda or Serrano Glacier, or experience the vastness of Patagonia on a longer 12-day package tour. For the extreme, challenge yourself to the Patagonia Adventure Tour, in which you spend nine physically rigorous days hiking and kayaking in the Patagonian Pampas and past glaciers. For a unique experience, Antares Patagonia Adventure is happy to customize an itinerary that suits your needs, whether you're traveling in a group, or want to experience a bit of luxury.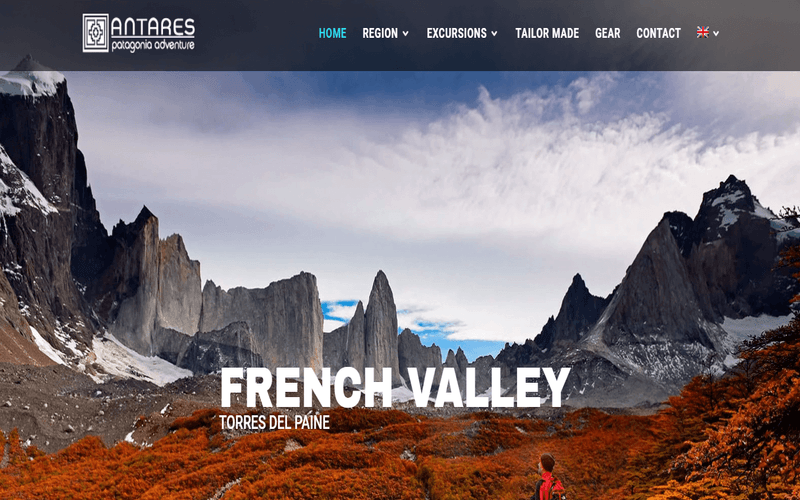 ---
#5 Chile Nativo
Headquartered in Puerto Natales, Chile Nativo focuses on leading small group tours to destinations in the Chilean Patagonia, including Tierra del Fuego, Torres del Paine, Bernardo O'Higgins National Park, and Navarino Island. Those who love active travel can look forward to full days of ice hiking on Grey Glacier or kayaking on Grey River. Chile Nativo also offers multi-day tours that include horseback riding, bike trips, and birdwatching. They even have a dedicated six-day multisport tour for adventurous women. This top Patagonia travel company supports its local communities by sponsoring the area's schools.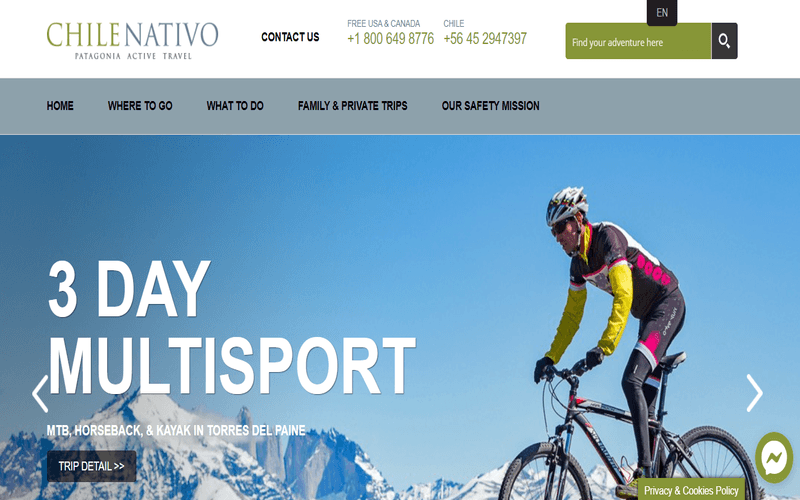 ---
#4 BlueGreen Adventures
With a local office in Puerto Natales, BlueGreen Adventures specializes in delivering authentic experiences in Chilean and Argentinean Patagonia. Aside from their family, trekking, and winter-themed tours in which you can revel in the region's winter wonderland magic, this top Patagonia tour company also organizes multi-day special interest trips. Nurture your body as you practice concentration and deep breathing among Patagonia's pristine beauty on a yoga tour, or try your hand at catching rainbow trout and salmon on a fishing tour in the Punta Arenas region. To follow in the footsteps of a gaucho, stay at Estancia Tercera, a working sheep ranch, and explore the surrounding landscape on horseback while you learn about the people's customs and history. Take advantage of the team's up-to-the-minute local knowledge and advice by customizing your own Patagonia tour.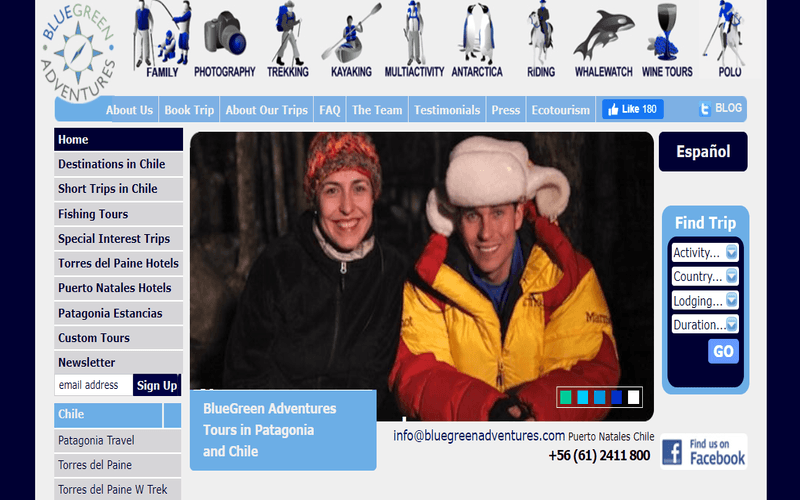 ---
#3 Swoop Patagonia
Anchored by a small but passionate and enthusiastic team of Patagonia specialists, Swoop Patagonia is well equipped to provide tailored advice and personal recommendations for everything Patagonia. This top Patagonia tour company is based in central Bristol and works directly with the local communities and partners in Chile and Argentina to plan your trip. Join a group of like-minded travelers on multi-day hiking, kayaking, horseback riding trip, or expedition cruise to see the region's striking scenery and wildlife. Or, arrange your very own bespoke itinerary with a team member. Swoop Patagonia features a collection of luxury tours that invite you to see the region in style, so you can complete the W Trek and stay at all-inclusive lodges along the way, or get off the beaten track in the Torres del Paine region and relax in a lakeside hotel.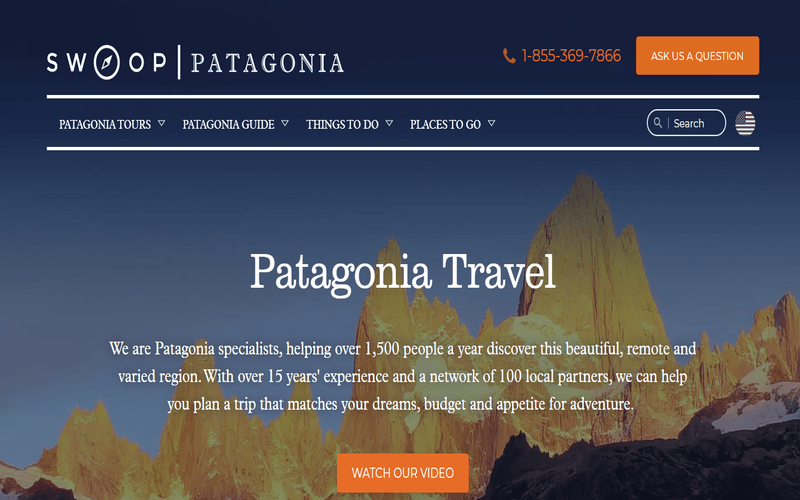 ---
#2 Patagonia-Argentina.com
Whether you want to see glaciers, go whale watching, or experience the deafening silence of Patagonia's vast wilderness on an expedition cruise, Patagonia-Argentina.com has got you covered with their extensive knowledge of Argentinean Patagonia. Their tours focus on promoting responsible tourism, and all of the Patagonia package tours can be customized to meet your pace, length, and budget. This tour company's website also provides active travelers with pertinent information on where to ski, trek, and go sport fishing in Patagonia.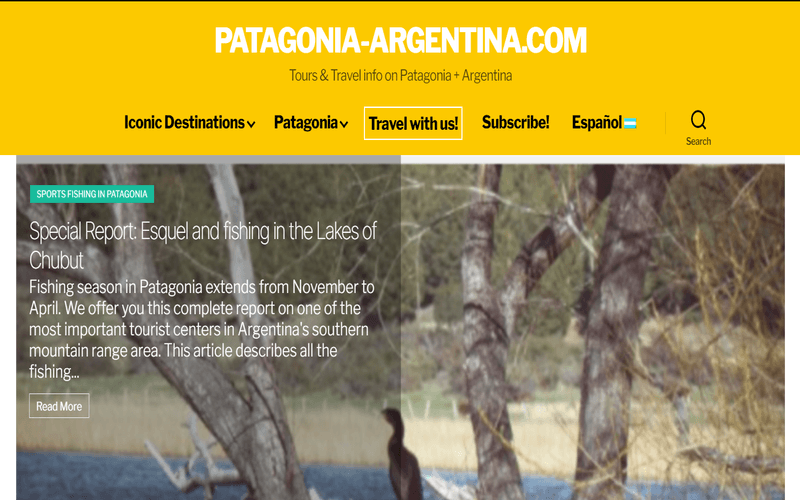 ---
With more than 40 Patagonia land tours and cruises, Latin Discoveries is one of the leading travel agencies when it comes to this region. For ambitious travelers, this top Patagonia tour company offers the option to combine your trip with up to five other South American countries, like Peru, Argentina, Ecuador, Bolivia, and Brazil for one impressive trip. Whether you're visiting Patagonia on a family vacation, solo adventure, or honeymoon, Latin Discoveries thoughtfully designs their itineraries by organizing activities like leisurely cruises and hot air balloon flights to suit your trip. And with an office each in Santiago and Buenos Aires, Latin Discoveries is here to assist you every step of your trip. They've also partnered with the NGO Nature & Culture International to preserve South America's wild.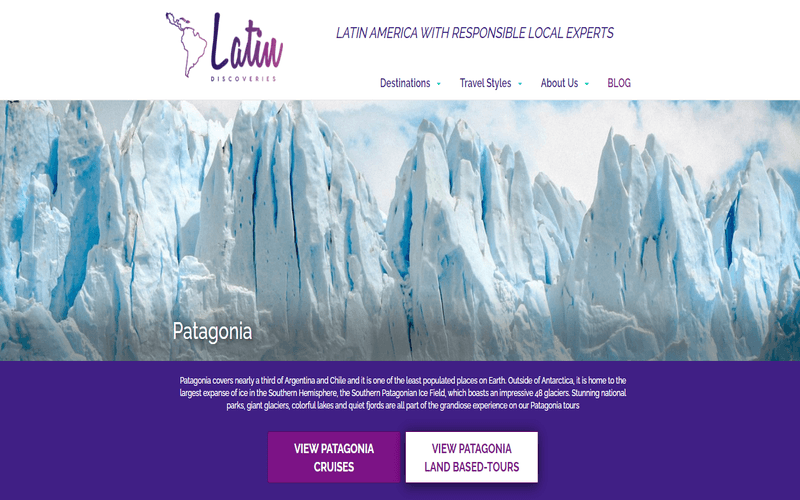 ---
Make planning your dream trip to one of the world's most southerly regions a carefree and effortless process by working with one of these top Patagonia travel agencies. Whether you want to include wildlife encounters, extreme sports, or a leisurely cruise to see Patagonia's jagged peaks and pristine waters in your itinerary, the expert travel advisors will take care of all your needs with the utmost enthusiasm and professionalism.