Wine tasting in Maipo valley, glacier hiking at Torres del Paine National Park, or exploring the Atacama Desert — no matter what your dream trip looks like, the best Chile travel agencies can help put it together. We compiled a list of the 10 best Chile tour companies, considering different factors like years of experience and whether or not they have local offices to help you when you're in the country.
With Patagonia being one of Chile's untouched gems, we naturally considered each travel agency's range of tours for that region as well. Plus, we gave bonus points to those with a commitment to sustainability. No matter which top Chile travel agency you decide to go with, the travel planning process should feel seamless.
---
#10 Chile Dream Tours
This boutique tour operator offers guided excursions for those who want a private and exclusive experience. With your own personal guide, go on day tours from Santiago, Viña del Mar, Valparaiso, and San Antonio, or splurge on multi-day private tours to all parts of Chile. Spoil your family or group of friends by customizing your own group tours. Chile Dream Tours is committed to diversity and creating a safe and inclusive space for everyone, and customize trips for the LGBTQ to see culturally relevant monuments and neighborhoods, as well as journeys to discover the country's Jewish heritage.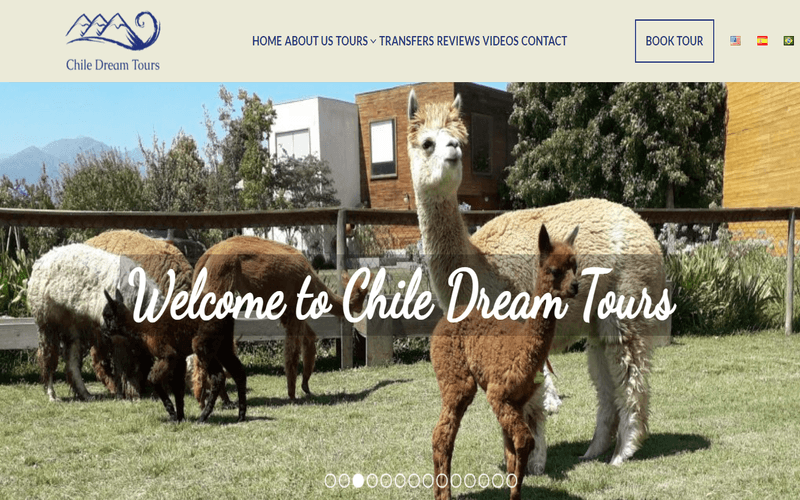 ---
#9 Chile On The Go
Run by a team of young and dynamic professionals, Chile On The Go specializes in crafting personalized trips and promises its clients an original journey every single time. Whether you're an adventure traveler, a luxury cruiser, or someone who delights in off-the-beaten-path experiences, Chile On The Go has just the vacation for you. Their luxury cruises to Patagonia range from three to five nights, and travelers can expect to see colonies of Magellanic penguins and explore vintage lighthouses against stunning backdrops of natural beauty. Go for a land-based Patagonia tour instead if you want to trek to Grey Glacier or horseback ride at Torres del Paine National Park.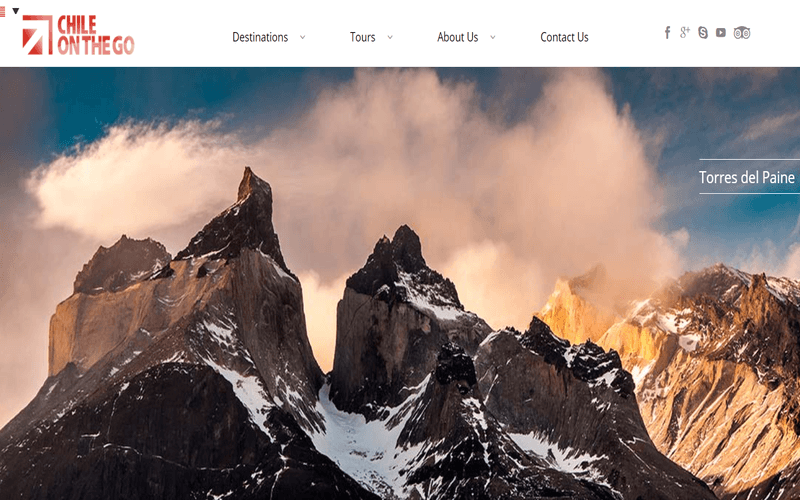 ---
#8 Nave Tours
With vast experience in tourism and mountaineering, Nave Tours is passionate about helping travelers discover Chile's natural highlights in a safe way while supporting sustainable tourism. Besides day tours that take you on hikes and to hot springs, Nave Tours offers an exciting selection of Special Interest tours, which include 22-day climbing expeditions, ski trips to Chile's active volcanoes, and an eight-day trip to the Atacama designed just for photographers. Their land-based Patagonia tours include boat excursions to see glaciers from up close, and you can also combine a trip to the region with the Lakes District, the Moais, or create your dream journey from scratch with one of their trusted trip designers.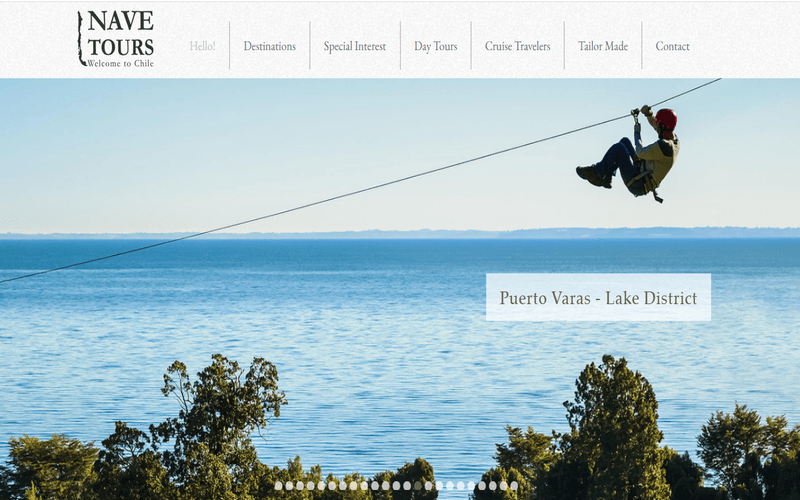 ---
#7 TravelCoachChile
Based in Santiago de Chile, TravelCoachChile designs tailor-made itineraries while minimizing your environmental footprint. With a strong belief in authentic and eco-friendly trips, this top Chile and Patagonia tour company strays from crowded tourism hot spots and instead invites travelers to lesser-known alternatives for a trip that inspires curiosity. Take part in a number of unique experiences that range from sandboarding on the dunes of the Atacama to a traditional cooking class, to surfing at Pichilemu. Use the website's interactive map to plan your Chile tour. On a land-based Patagonia tour, choose to go on a wildlife and bird safari, a road trip along the Carretera Austral, or challenge yourself to the W Trek. And take the opportunity to meet Patagonian gauchos – South American cowboys who continue their traditional lifestyle.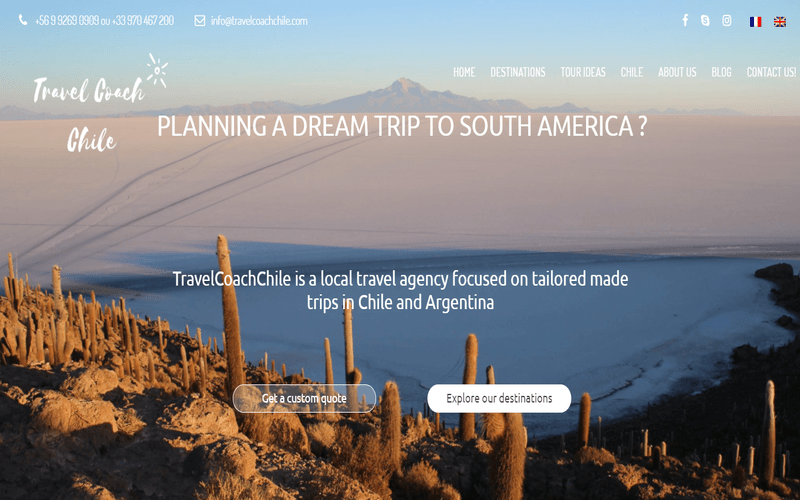 ---
#6 Patagonia Chile Adventures
Operating in all regions of Chile, Patagonia Chile Adventures is experienced in assisting both group and independent travelers with the utmost enthusiasm and professionalism. Whether you're interested in an active adventure or a winery visit, there's a tour for you, and you can commit to a half or full-day one, as well as longer adventures. Their Patagonia tours are land-based which include trekking expeditions to Alerce Andino National Park, horseback riding, and rafting on the Petrohue River. Patagonia Chile Adventures is also skilled at organizing corporate meetings and conferences, taking care of all your company's bookings and logistics.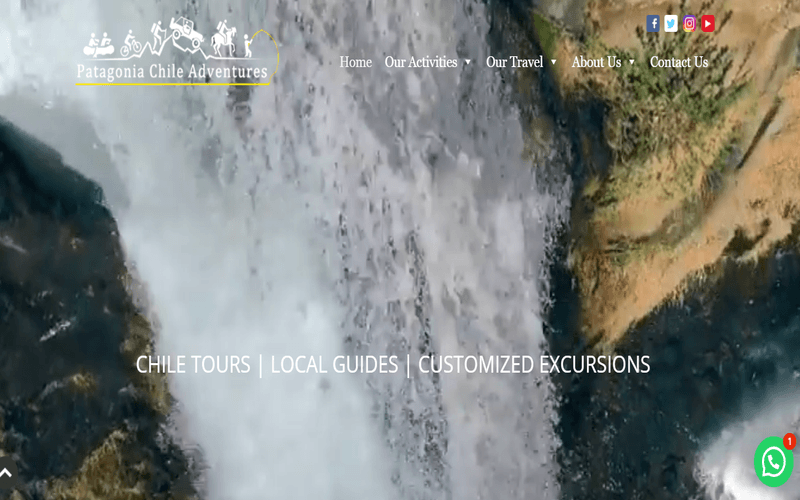 ---
#5 Chile-Tours.com
Based in the US with local offices in Chile, Chile-Tours.com has been specializing in designing tailor-made itineraries to the different regions throughout the country since 1999. This top Chile tour operator's land tours are organized by region: Atacama Desert, Patagonia, Lake Region, Easter Island, and Robinson Crusoe Island. In addition to the four and five-day land-based Patagonia tours which include boat excursions to glaciers and hikes to lakes and waterfalls, Chile-Tours.com also works with a fleet of catamarans and small ships for those who want to explore the region by cruise.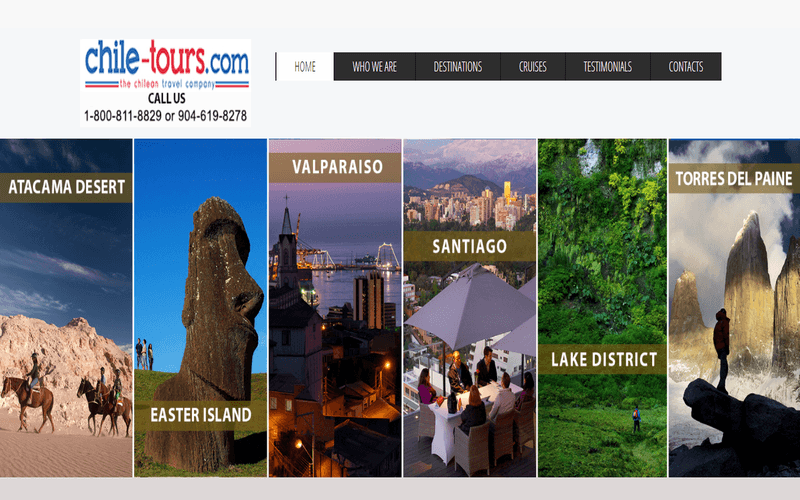 ---
#4 GoChile
Aside from wine, wellness, and nature-themed tours, GoChile offers an extensive selection of itineraries for outdoor adventurers and thrill-seekers. Go motorcycling, paragliding, mountaineering, or snowboarding for an unforgettable time, or select from a number of multi-day expeditions or leisurely cruises to see the fjords and glaciers of Patagonia. GoChile organizes half and full-day tours in and around the country's major cities, as well as multi-day tours that last six days in length, which are ideal for travelers who are short on time but still want to experience a lot.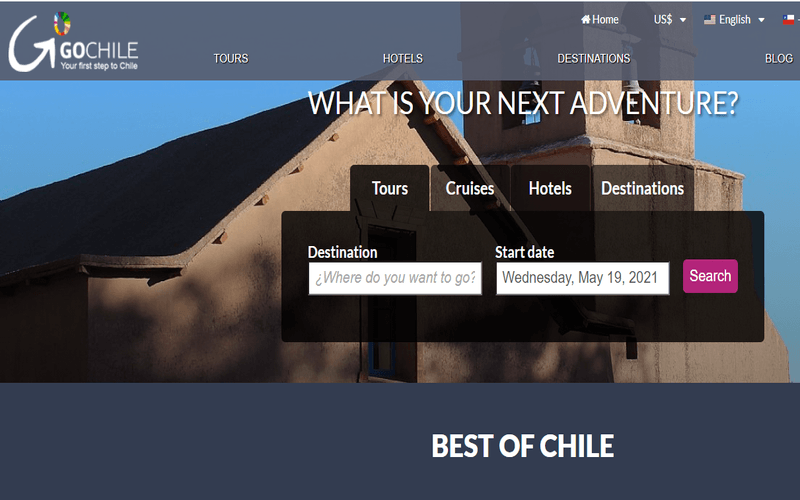 ---
#3 Visit Chile
With 12 years of experience organizing trips, Visit Chile is one of the most reliable and best Chile and Patagonia tour operators around. They're committed to sustainable tourism and offer thousands of tours and hotel stay options to suit your individual needs and interests. You can choose to just book your accommodation in Chile with them, or design an entire vacation package. Search for inspiration using their interactive map on the website, or browse by interest, which includes adventure and sports, luxury, and health and spa. If you're headed to Patagonia, see the region's north by getting up close to glaciers and exploring the lakes and fjords of Aysen, or journey to Southern Patagonia to trek Torres del Paine and see Perito Moreno Glacier. Depending on your timeline in Patagonia, Visit Chile offers half and full-day tours, as well as organized tours that go up to nine days in this region. You can also explore the natural gems of Patagonia by cruise, which run anywhere between four and 11 days.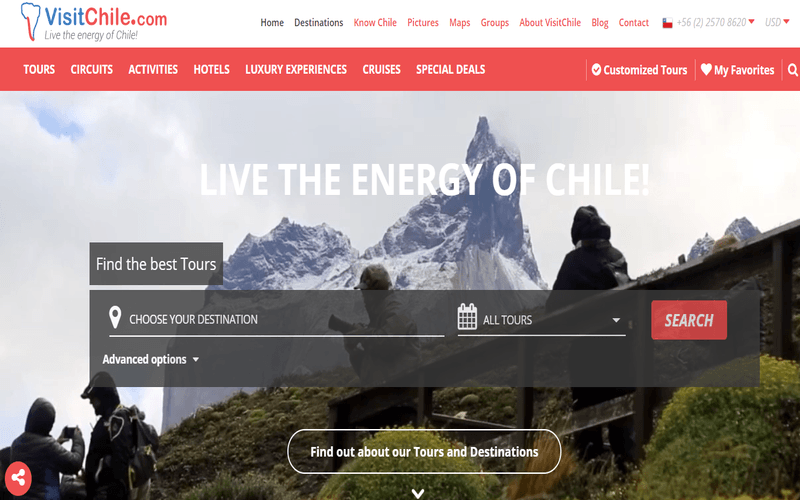 ---
#2 EcoChile
EcoChile passionately embraces the principles of ecotourism by organizing small group tours, partnering with environmentally-friendly accommodations, and working directly with locally-owned suppliers to stimulate growth in the local economy. Founded in 2011, this top Chile and Patagonia tour company is committed to delivering fresh, memorable, and personalized experiences and their knowledgeable team is constantly on the lookout for exciting under-the-radar destinations and activities to introduce to their clients. Browse through sample itineraries in the culture and heritage, landscapes and wildlife, and winter and snow categories, and make it your own adventure by customizing your favorite. EcoChile also has a 24/7 emergency line for taking care of the unexpected when you're on the road.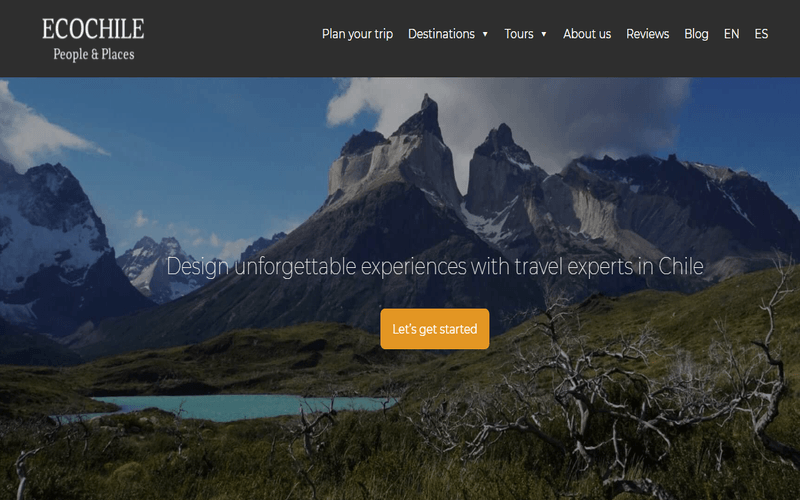 ---
Latin Discoveries offers a wide range of Chile tours catered to couples, young families, newlyweds, and avid trekkers, among others, thoughtfully including child-friendly activities and romantic wine tastings, and hot air balloon flights accordingly. What sets this top Chile and Patagonia tour agency apart is their vast selection of land-based and cruise tours dedicated to exploring Patagonia no matter your preference. Plus, you can combine a tour to Chilean Patagonia with up to five other South American countries for the ultimate vacation. With local offices in Santiago and over 20 years of experience, Latin Discoveries is ready to provide you with in-person assistance from the moment you land. They're also committed to preserving South America's wildlife by donating 1% of their proceeds to the NGO Nature & Culture International.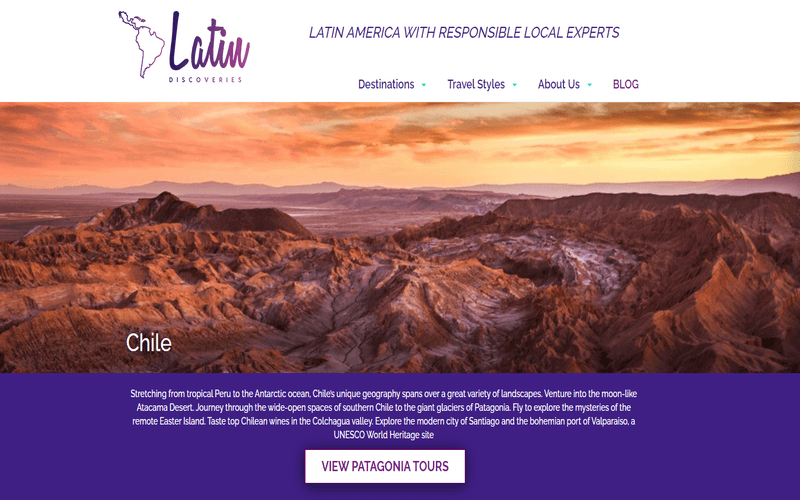 ---
With the best Chile travel agencies, the only thing you'll have to worry about is living your dream trip. The rest, like knowing where to go, trip planning, and logistics will be taken care of with the utmost skill and enthusiasm.