Take part in the raucous festivities of Carnival, laze on the golden beaches of Rio, or spot slow-moving three-toed sloths in the Amazon. As a vast and vibrant country, there are endless possibilities for what a dream trip to Brazil could look like.
So when planning yours, leave it to the experts at one of these 10 best Brazil travel agencies that promise to exceed your expectations and more. These agencies caught our eye for the number of years they've been in the industry, the presence of local offices for quick and reliable assistance, commitment to environmental sustainability, as well as their extensive collection of Brazil tours, including to the Amazon jungle.
---
#10 Brazil Vip
With the extensive experience of Brazil Vip's specialists, you can create tours that take you to the natural wonders of Brazil, its sun-soaked beaches, and energetic cities. Custom design a romantic honeymoon and stay in a secluded jungle lodge deep in the Amazon rainforest, or explore the region on an Amazon Clipper cruise instead. In one of the world's most biodiverse places, you can easily spend days hiking in the wild, piranha fishing, and watching pink and grey dolphins play in the water.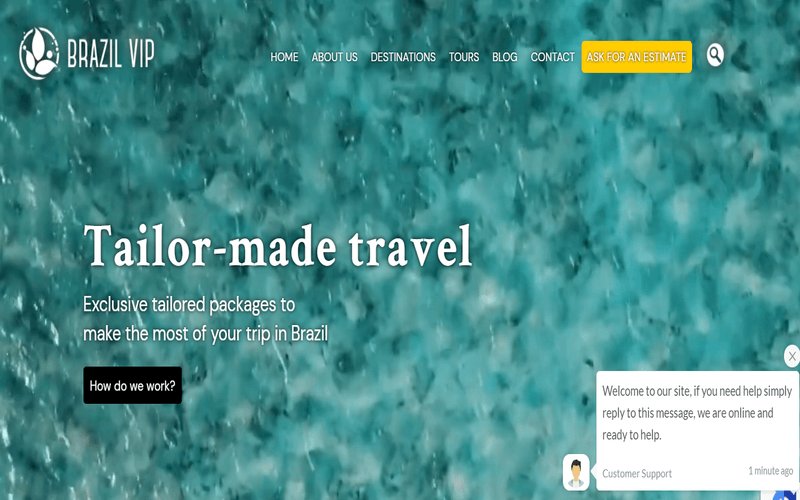 ---
#9 Trip Brazil
Trip Brazil has designed tailor-made holidays to Brazil since 2003 and organizes themed tours, like agricultural tours with visits to coffee farms, as well as eco, and winery tours. Browse their sample itineraries for inspiration, which range from eight days of lounging on Brazil's best beaches to 10 days of golfing. Meet wild sloths and monkeys, and watch the sunrise over the Rio Negro on an Amazon tour, whether it's by land or cruise.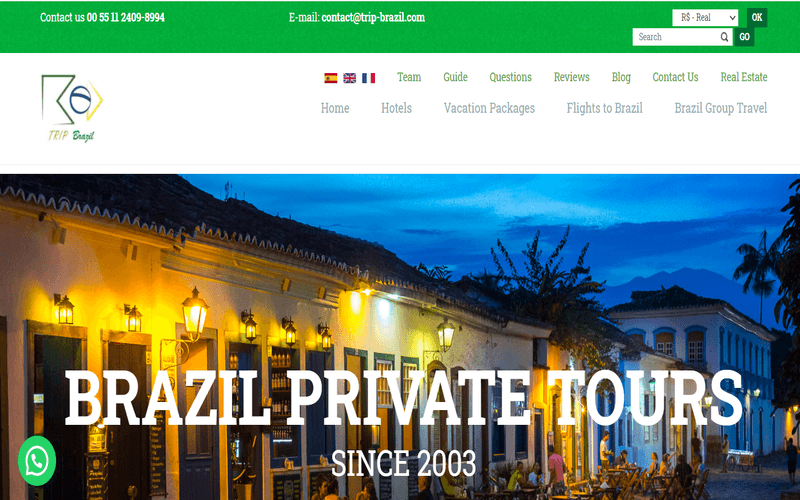 ---
BrazilVacation.travel was founded by Jonah Golan, a Seattleite who was captivated by the people's warm hospitality and the country's natural beauty on his first trip to Brazil. This top Brazil travel agency works to create the perfect personalized holiday, and sample itineraries of trips they've created in the past include a 13-day kitesurfing tour to the coastal states of Ceara and Maranhao, as well as trips to the famed Vale dos Vinhedos region for some wine tasting. Whether you're a chic boutique hotel or rustic eco-lodge kind of traveler, BrazilVacation.travel can help materialize your perfect vacation to Brazil.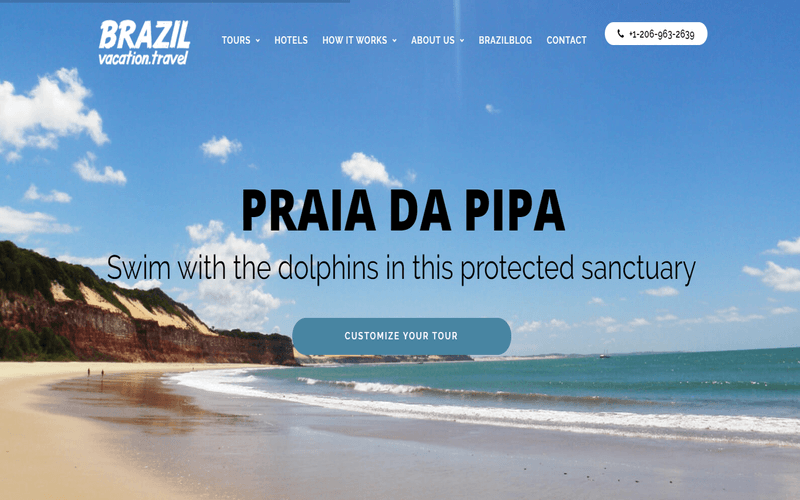 ---
Staffed by expats who know the country like the back of their hand, travelers can count on Aventura do Brasil to provide the most up-to-date and relevant info for any type of trip. Plan your vacation using their website's interactive map by clicking on a destination and browsing through the tours that operate in each. Their handful of Amazon tours include jungle lodge stays as well as an expedition cruise. But for the ultimate Amazon experience, take part in the six-day Mamori Survival Tour, where participants have to build their own shelter using wood, straw, and twigs. A host of other outdoor activities on this trip introduces travelers to all types of ecosystems in the Amazon, including lowlands, highlands, and the igapós, all of which are perfect for observing the region's diverse wildlife.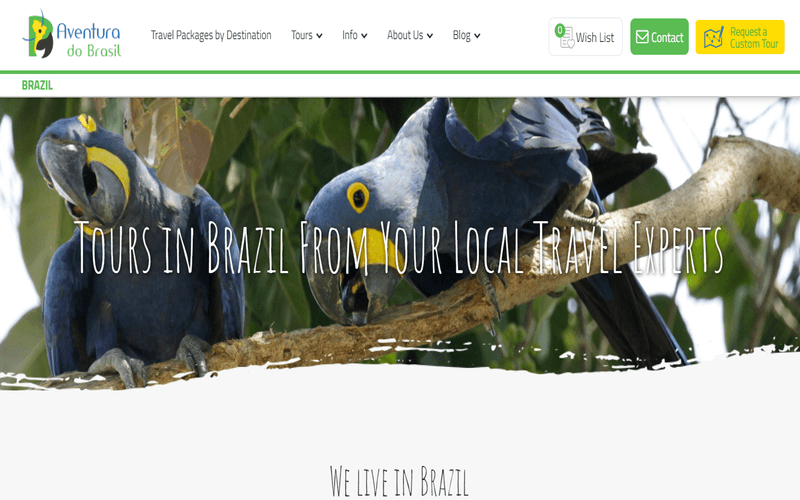 ---
Founded by São Paulo local Sabrina Bohcali, Sabrina Brazil Travel is dedicated to crafting personalized itineraries to her home country. With over 20 years in the travel industry, this travel agency promises an unforgettable holiday whether you're a budget, luxury, business, or adventure traveler. Aside from organizing cultural and eco-themed tours, this agency can also arrange for multi-day stays at the rustic Acajatuba Jungle Lodge in Manaus, as well as cruises that include opportunities to go bass fishing in the Amazon.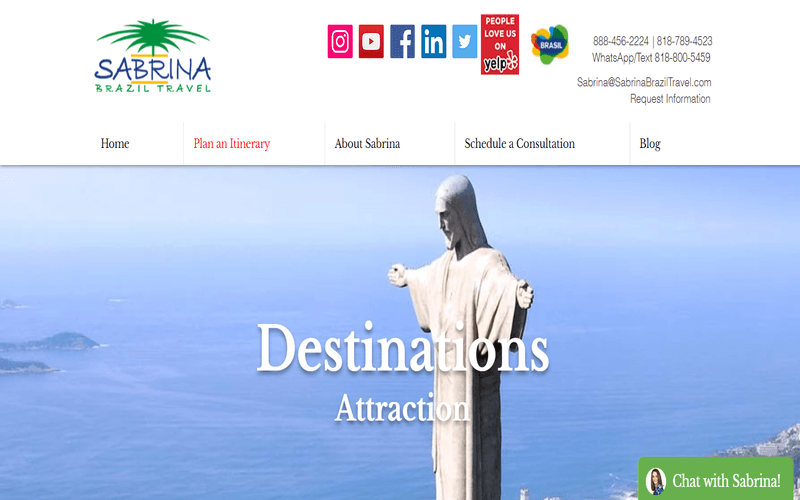 ---
Those looking for a thrill will appreciate the adventure component of the flexible and tailor-made itineraries crafted by Brazil Adventure Tours. Based in Rio de Janeiro, the staff here know the ins and outs of hiking, biking, kayaking, and even hang-gliding in the country. They aim to go beyond Brazil's major highlights by introducing their international clients to the historic towns and remote mountain ranges for an authentic experience. Discover the natural wonders of the Amazon by cruise, or stay at one of their partner jungle lodges as part of a two-week-long nationwide tour.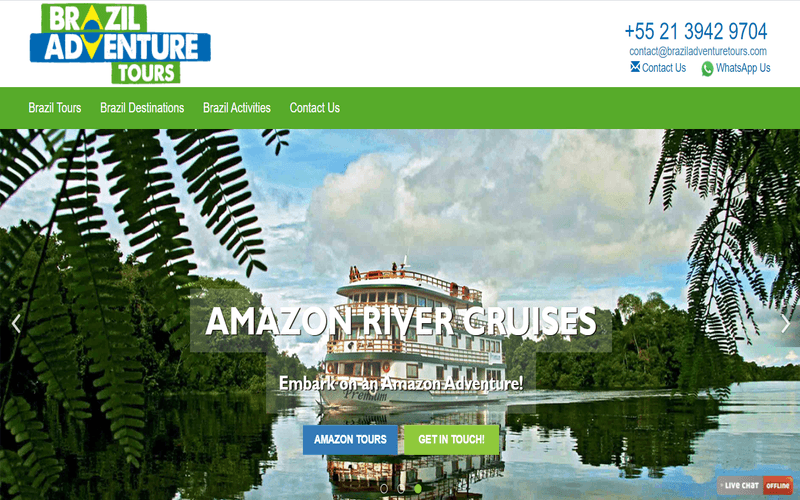 ---
With 19 years of experience in the travel industry, Mauricio Travels is skilled at catering to the needs of a wide variety of globetrotters. They specialize in organizing excursions for the adventurous, with options to take part in a buggy trip to the sand dunes of Genipabu, and a Jeep safari to the interior of Rio Grande do Norte. For travelers to the Amazon who are eager to paddle through the igapós on a canoe or visit Marajó Island, Mauricio Travels has you covered with their multi-day land tours to Manaus, as well as cruises on the Amazon Clippers fleet. To make the trip your own, customize any one of their Brazil package tours.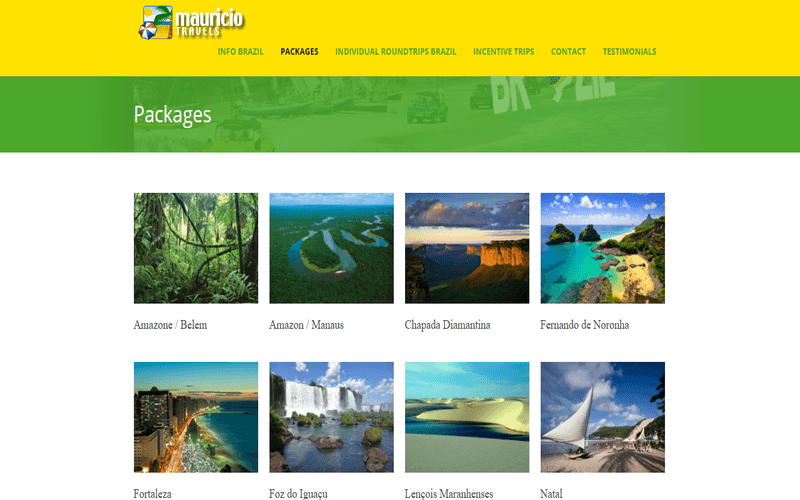 ---
This luxury travel agency was founded by a California local who's lived in Brazil for many years and specializes in designing personalized itineraries so you can experience the real Brazil. Bromelia Brazil Travel also offers a number of half-day tours from Rio, and travelers can experience the spirit of Carnival year-round by visiting a samba school or discover the city's culinary scene by participating in a number of food tours. To help you plan your trip, visit their "where to go?" tab, which introduces the country's most popular destinations, complete with a suggested number of days to stay.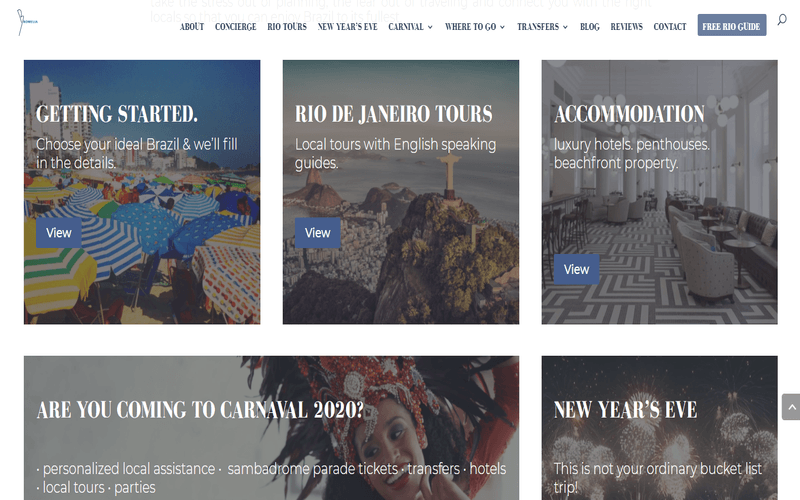 ---
Based in Campo Grande, Brazil Nature Tours has introduced travelers to the beautiful landscapes and vibrant culture of Brazil since June 2000. Their staff are fluent in English, Dutch, German, French, and Portuguese, and so far have served mostly international travel agents. Brazil Nature Tours designs a wide range of special interest programs, with options to go horseback riding deep in the Pantanal wetlands, birding in the Atlantic rainforest, or whale watching along the Santa Catarina coastline. They also offer options to stay in the cozy Juma Lodge as you explore the Amazon, or you can choose to see the region by leisurely cruise or week-long expedition up the Rio Negro. Take advantage of this tour company's free customization service that allows you to personalize any pre-existing Brazil package tour.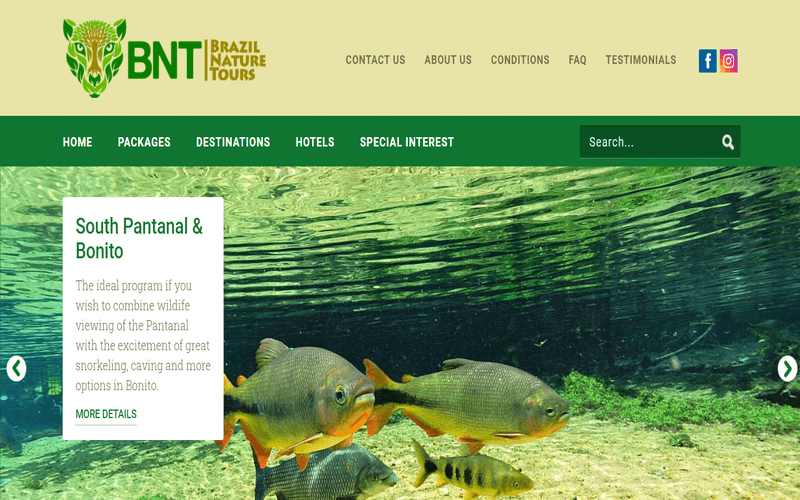 ---
Offering over 40 land tours and cruises, Latin Discoveries has one of the most comprehensive collections of Brazil tours. They even have a separate page on their website dedicated to jungle lodge stays and cruises in the Amazon, as well as offers to Pantanal. But their most popular Brazil tour is the Rio Carnival Tour, which introduces travelers to the soulful music and colors of the country during this festive period, and also allows you to lay on Rio's sandy beaches to recoup from the partying afterward. For the ultimate journey, combine your trip to Brazil with up to five other South American nations, like Argentina, Peru or Chile. With a local office in Rio de Janeiro, this top Brazil tour company guarantees quick and reliable on-the-ground assistance when you're in the country. Latin Discoveries also organizes themed tours, so whether you're traveling to Brazil for a romantic honeymoon, on a family trip, or want to take part in an outdoor adventure, they've got what you're looking for. Latin Discoveries is also committed to preserving South America's wildlife through its partnership with NGO Nature & Culture International.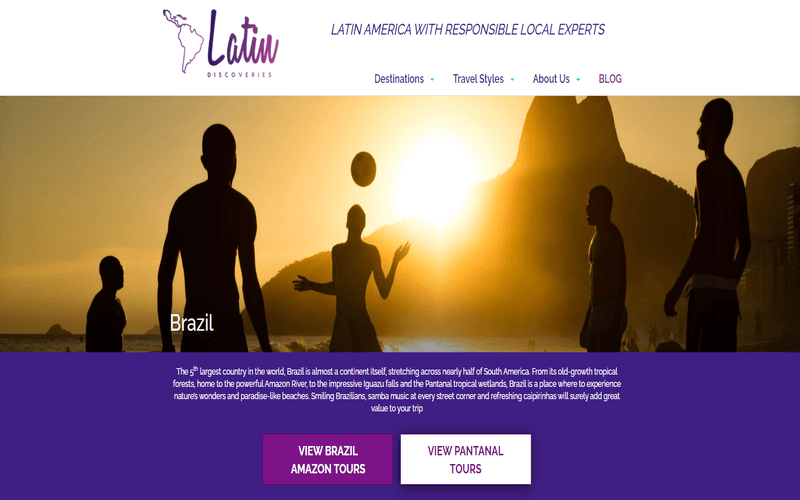 ---
With a rich culture, history, and diverse culinary landscape, knowing where to start trip planning can be overwhelming. Take a no-fuss and effortless approach by leaving it to the pros at one of these top Brazil tour companies when it comes to crafting your dream vacation. Soon, you'll be on your way to tanning on Copacabana Beach and moving to the musical rhythms of Brazil.