With so many Argentina travel agencies out there, deciding which one to go with can often be a challenging task. Luckily, we did the research for you and handpicked 10 of the best Argentina tour companies so planning your dream trip to this South American country can feel effortless.
Our decision was based on a few factors: the range of packaged vacations on offer, the presence of local offices, and the tour company's commitment to sustainability. Picking the right Argentina tour operator for your needs means you can experience Argentina the way you want to, whether it's to sip wine in Mendoza or to visit the remote corners of Patagonia by horseback. And with a range of accommodation options, you can immerse yourself in the local culture by staying with a host family, or spoil yourself by choosing a five-star hotel.
---
Run by three brothers, this Argentina travel agency provides tailor-made tours to destinations throughout the country according to your unique preferences and style. Browse through their collection of pre-existing tours by style, region, or length and personalize any one of them to make the experience your own. These brothers are also Patagonia specialists, having previously designed trips to the region with a focus on fishing, hiking, cruising, and horseback riding through the wild landscapes. The company's distinguishing feature is its mobile app, which allows you to access its messaging platform and chat with your trip assistant in real-time.
---
H&T Argentina got its start in 2005 by providing top-notch horseback rides and polo experiences for travelers worldwide. Their services soon expanded and now excel in designing itineraries for both group and individual tours to all parts of Argentina. Patagonia is their top choice for active adventurers, where the company works closely with local experts to deliver experiences away from the region's hot spots, and they also organize trekking programs in lesser-known Salta and Jujuy. For avid road trippers, opt for a self-drive, guided, or even motorcycle tour of the country. With an extensive destination portfolio from underrated Salta and Jujuy in the north to Ushuaia at the end of the world, this top Argentina travel agency can help you realize your dream vacation.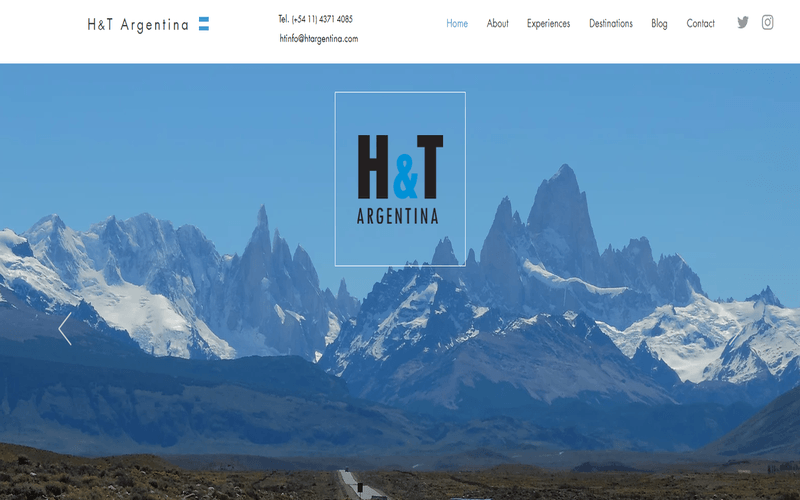 ---
#8 Argentina4u
Offering a wide range of day tours and multi-day vacation packages to Argentinian destinations, Argentina4u operates on the sole goal of making you fall in love with this South American nation. Their day trip offers range from private city tours of Buenos Aires to ski lessons in Bariloche, and their vacation packages run the gamut from four-day trekking, mountain biking, and rappelling adventures in Mendoza to a 20-day journey to visit Perito Moreno Glacier and the iconic Iguazu Falls. Travelers who are looking for a more intimate experience can design their very own private Argentina tours with the help of a knowledgeable Argentina4u travel consultant.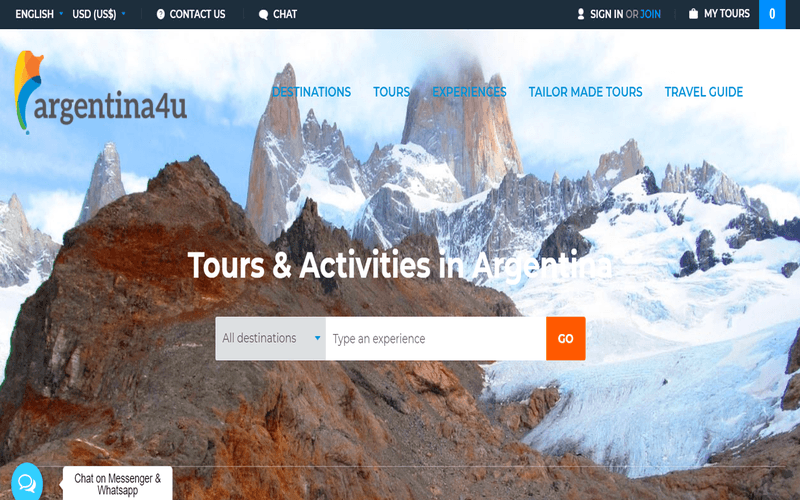 ---
Argentina Escapes has been offering personalized Argentina trip planning services since 2002, helping travelers create their dream escape based on their interests and budget. Having previously designed an itinerary for a client that's centered around the railways of Argentina, and another around the Jesuit ruins of the country, no dream is too big here. They're experts in luxury travel and guarantee 24/7 local assistance when you're at your destination so you never have to worry. For inspiration, explore the different themed tours they offer, which include honeymoon, wildlife, and family.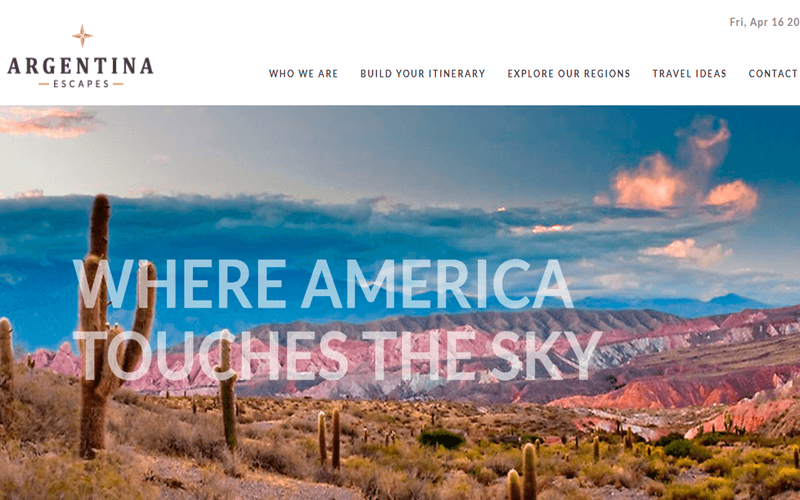 ---
US-based Argentina Adventure caters to travelers who seek private, personalized, and luxurious experiences. All itineraries are tailor-made, from trip length to destinations to five-star hotel and villa picks. You can choose from a selection of pre-designed private tours, or you can let your wanderlust guide you and design your dream vacation with a passionate travel consultant at Argentina Adventure. With their help, travel independently or be escorted by a private guide so you can gain local insight into the destinations you're visiting.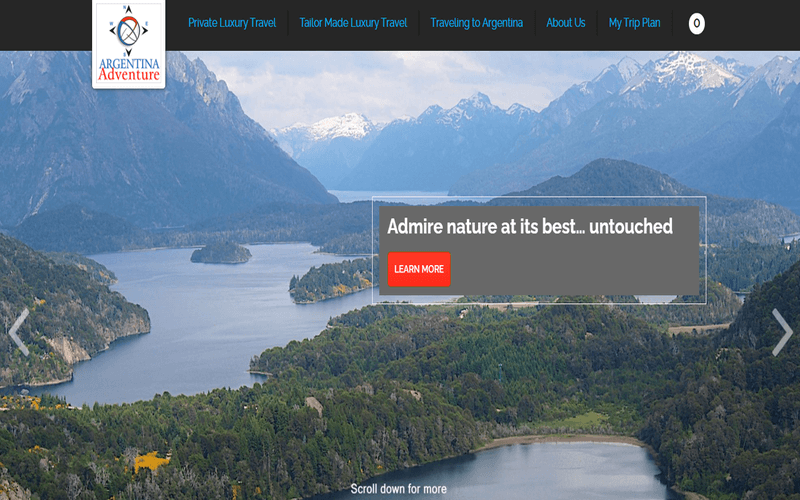 ---
Specializing in private and small group Argentina tours, Mater Sustainable offers a wide range of options, from guided day tours of Buenos Aires's Jewish community to 8-day family vacation packages to Atlantic Patagonia. With a strong focus on sustainability, Mater Sustainable designs their itineraries with stays in locally owned hotels and homes of local families wherever possible. This tour company also strays from the ultra touristy experiences by encouraging visits to rural communities throughout the country and joining in on the daily activities of local families.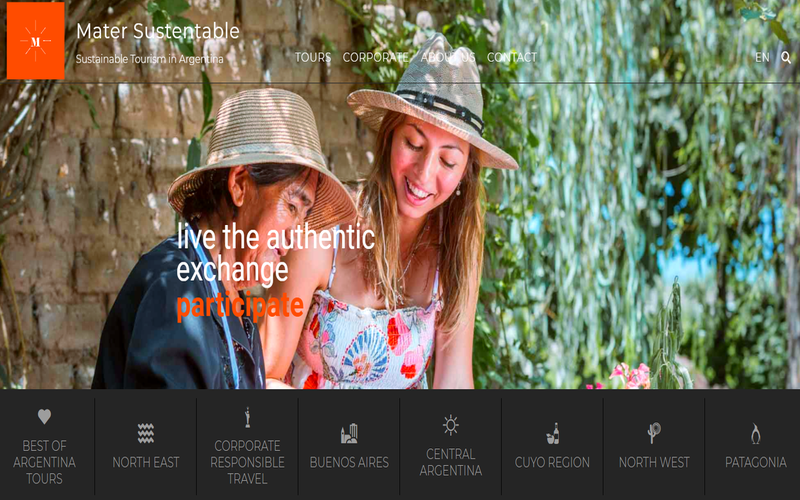 ---
Passion pours into every experience and detail of any tailored itinerary designed by an in-the-know local at Argentina On the Go. This Argentina travel agency's got over a decade of experience customizing trips to the far-flung corners of the country, and you can easily search for trip ideas by region or theme on their website, whether you're visiting the country to celebrate your honeymoon, adventure in the wild, or live in luxury for a week. Their Patagonia itineraries appeal to those who want to venture off-the-beaten-path, and they offer a number of ways to experience the region. Trek and kayak through the glaciers, cruise on an expedition ship, or journey to the far-away treasures of Los Glaciares National Park by horseback.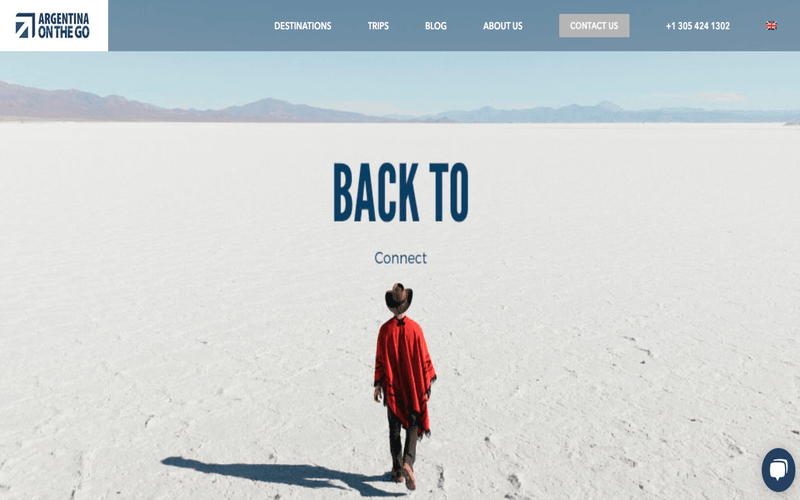 ---
Experience Argentina has been offering bespoke tours to Argentina since 2012. Founded by Irish native Kieran Rooney, the Argentina travel agency offers pre-planned tours according to a number of themes, which include food and wine, adventure and hiking, and culture and history. Among their 11 pre-planned tours to Patagonia, their Patagonia Adventure is the ultimate outdoorsy experience, which includes 11 days of touring the region's remote beauty by glacier hiking, off-roading, and sailing across the region. This Argentina travel agency's strength lies in customizing experiences and tailoring itineraries for couples, families, and small groups, so they can experience the country the way they want at their own pace.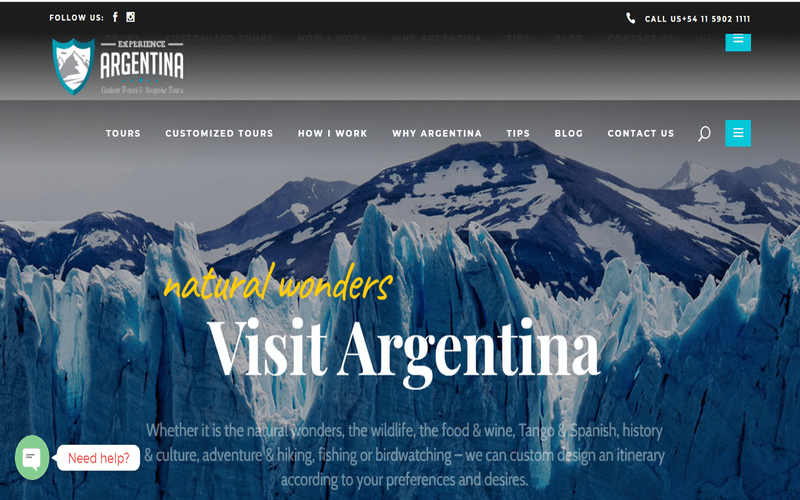 ---
#2 01 Argentina
Headquartered in Buenos Aires, 01 Argentina specializes in shorter local led-tours to the country's different regions. Sign up for a half or a full-day city tour of Buenos Aires, or indulge in a four-day trip to the wineries of Mendoza. Among their organized tours to the Iguazu Falls, the Northwest, and beyond, their itineraries to Patagonia remain some of their most popular choices, including a cruise on Argentino Lake and a visit to Perito Moreno Glacier. 01 Argentina also caters to luxury travelers who want to experience Argentina's finest resorts, spas, and top-notch restaurants.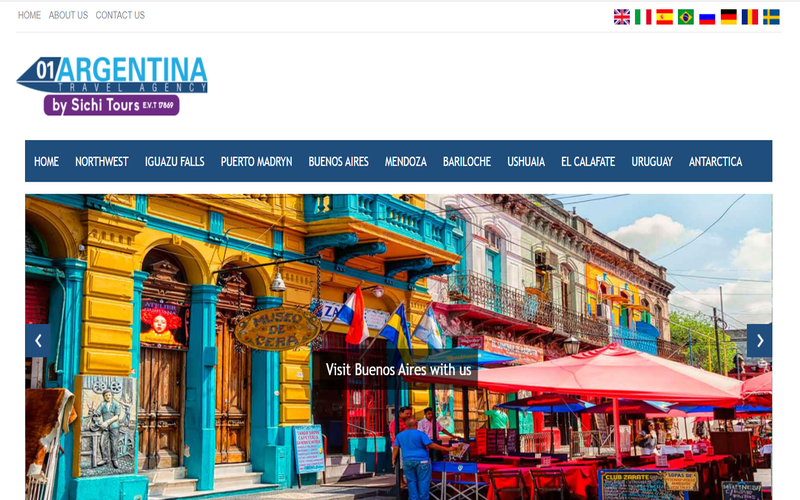 ---
Whether you want to tour the best of Argentina with your family, visit its wineries, or experience its romantic and luxury side on a honeymoon, Latin Discoveries has got you covered with their selection of private and custom Argentina tours since 1997. Ambitious travelers can also combine a trip to Argentina with neighboring countries for one grand adventure. Latin Discoveries also stands out for its wide selection of land and cruise tours to Patagonia, and whichever Argentina tour you choose, the local Latin Discoveries Travel Experts based in Buenos Aires will take care of you from beginning to end. Besides being committed to offering fair prices, Latin Discoveries is also dedicated to giving back. 1% of their earnings go to the NGO, Nature and Culture International, to protect South America's wild, a great way to make a difference!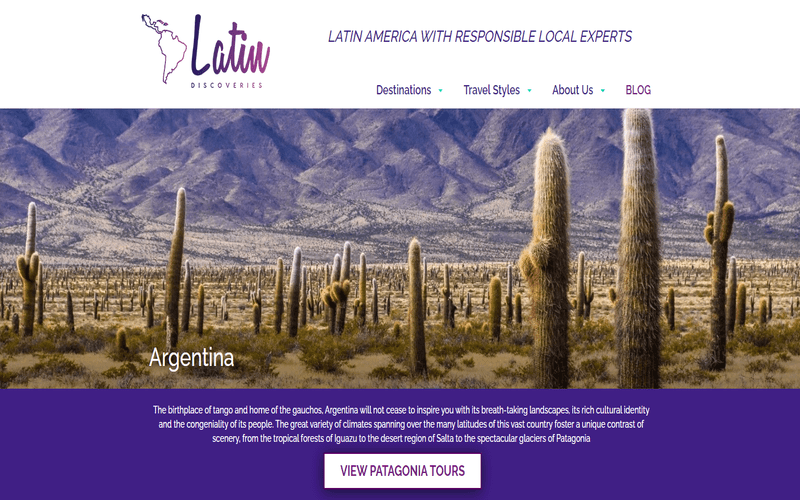 ---
Staffed by in-the-know locals or globetrotters who have traveled the country extensively, these top Argentina tour operators promise their clients a unique and authentic experience every time. We encourage you to reach out to a few Argentina travel experts and get a feel for which tour company speaks to your needs most during your selection process.